2021
https://safnow.org/2021/02/24/extreme-winter-storm-wreaks-havoc-on-texas-floral-businesses/ (shown below)
Extreme Winter Storm Wreaks Havoc on Texas Floral Businesses
Authored By: Katie Vincenton: February 24, 2021In: Floral Industry NewsNo Comments
The final stretch before Valentine's Day always feels a little frenzied, but for floral professionals in Texas, who are accustomed to mild winters, this year's stress was like no other with the arrival of a major storm on February 14, which blanketed the state with snow and ice, making delivery runs treacherous and dissuading last-minute walk-in customers.
Challenges lingered through the rest of the week, as frigid temperatures damaged the state's power grid and water infrastructure, leaving millions of residents without electricity or a safe source of drinking water for days. Frozen pipes also led to numerous flooded properties and destroyed appliances.
"This has been like nothing I have ever experienced," said Gina Waters, AAF, TMFA, owner of The Flower Forrest in San Antonio and president of the Texas State Florists' Association. "We never have snow here." Waters was able to manage a few deliveries on Valentine's Day and kept the shop open until noon — though no customers came in — then closed until the afternoon of Tuesday, February 16, when she and her staff returned to catch up on existing business. "We were not able to take any new orders until Friday," she said, adding that she was lucky the shop never lost power or water and that customers had been extremely understanding about the need to postpone deliveries. "A few have actually posted about what great service we offered," she said.
Advance planning helped minimize chaos at McShan Florist in Dallas. "We saw the bad weather reports and started scaling back Valentine's orders on Wednesday, February 10, and called customers who wanted flowers on the actual holiday to see if we could deliver early before the snow came," said Vice President Jodi McShan, AAF, TMF, a member of the Society of American Florists' Next Gen Task Force. (Most readily accepted.) Following the holiday, the shop had three of its coolers freeze up. "Luckily, two have defrosted, but all the product inside — thousands of dollars of flowers — were lost," McShan said. Overall, she considers the business "very fortunate" compared to what so many in the state experienced. "The pipes in our buildings simply weren't built for temperatures this low for this long," she said. "We could have seen much, much worse damage."
Lisa Pritchett, owner of Lillium in Colleyville, Texas, found some beauty in last week's winter storm and used the snow as a pure white background for a flat-lay floral design in the shape of a heart for the shop's social media accounts.
Lisa Pritchett, owner of Lilium Floral Design in Colleyville, a suburb between Dallas and Fort Worth, expressed a similar sentiment. "One bathroom in my house has to be completely redone because of burst pipes, but if that's all I have to deal with now, I am blessed!" she said. While she and several employees endured some shivering nights at home ("we put on our ski hats and climbed under every blanket we own," she said), the shop never lost power. "We actually opened up Lilium to anyone in the community who needed to come thaw out," she said. Lilium had about nine appreciative visitors, all existing customers. "I think more would have come, but so many people were too busy trying to deal with burst pipes and other problems in their homes," she said.
Like McShan, Pritchett made an effort to move up all February 14 deliveries. "Only one man complained," she said. "And he ended up not getting flowers, as he was warned. I'm relieved that went so smoothly and that I'm not stuck dealing with a bunch of refunds." She spent the rest of the week primarily dealing with funerals, many of them related to a horrific 133-car pileup Thursday, February 11, in Fort Worth. "We weren't able to get any new flowers in that week, but what we had left over came from some of the best growers and it held up well. On a wing and a prayer, we were able to take care of our sympathy customers," she said. "We're exhausted, but grateful and eager to get back to some normalcy."
2020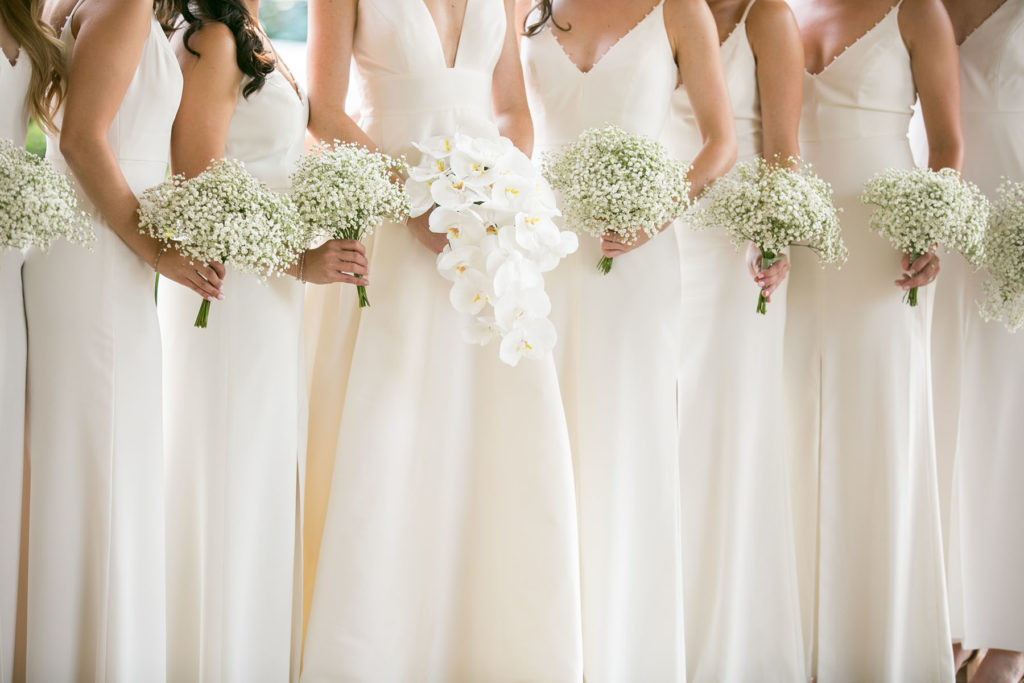 2019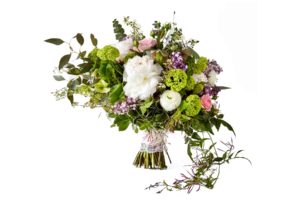 2018
2016
2015
2014
2013
2012
2011
2010